Planet Blue Student Leaders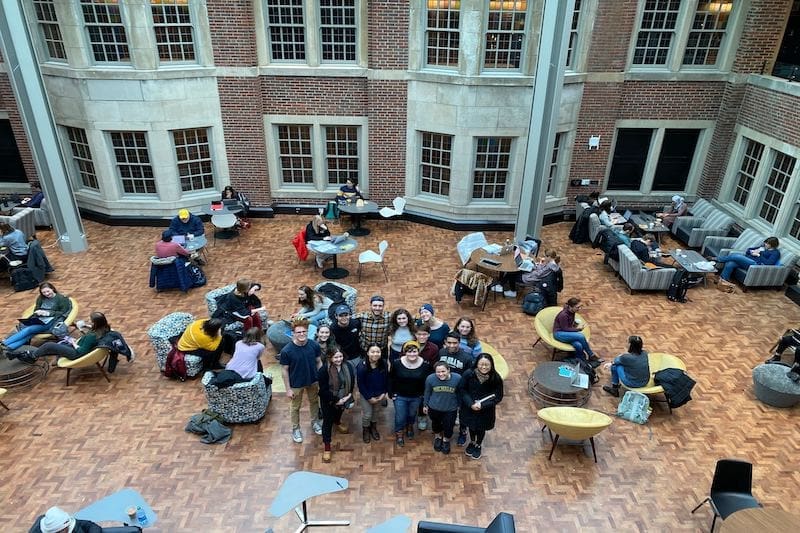 About the Program:
Planet Blue Student Leaders (PBSLs) are part-time employees of Student Life who act as peer educators to promote sustainable living behaviors and work in small teams to implement year-long projects that support campus sustainability goals. Throughout the year, PBSLs participate in weekly programs to develop leadership skills and build the capacity of diverse, interdisciplinary project teams. PBSLs are hired for a September-April job and expected to work 5-10 hours weekly. Fall term focuses on building an environmental and social justice vocabulary and values and growing the network of sustainability agents across campus. PBSLs build off this knowledge in the winter term, as they work in small teams on a project to promote a culture of sustainability among their peers.
If you're looking for a beginning-to-intermediate level opportunity to develop leadership in sustainability at U-M, the PBSL program might be a good fit for you! Applications open for the 2020-21 team on Friday, March 20 and close on Sunday, May 31.
Competencies:
Action, Adaptability, Building Relationships, Facilitation, Feedback, Humility, Resilience, Self-Awareness
Takes Place:
September-April
Intended for:
All Students, Graduate Students, Undergraduates