Leadership Education for

SOCIAL CHANGE
with a collective impact approach
Sign up for our newsletter
Leadership in your inbox once a month only a click away!
Happenings
News, Events and Opportunities
Michigan Leadership Collaborative (MLC) Speaker Event: In a Distracted World, Solitude is Practice for Tomorrow's Leaders with Mike Erwin Nov. 6th 7:30pm. Click here to register! 
Click here to register!
Attend Intercultural Leadership Seminar (ILS) a program designed for international and U.S. students who want to learn how to be more effective leaders in a global environment. Oct. 14th 9:00am-5:00pm.              Applications open soon. 
 The M-LEAD student team will be tabeling at Festifall Fri. Sep. 6th 2:00pm-6:00pm. Stop bye to get some of our great giveaways and learn more about leadership at         U of M. More details about Festifall can be found here.
Competencies
M-LEAD has identified a CORE set of leadership competencies that we believe are important for students to develop in order to enhance their abilities to lead change. The competencies are focused in the four main areas of communication, organizational development, reflection and emotional intelligence. Click here to learn more.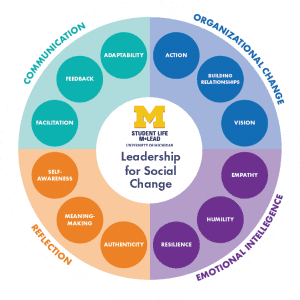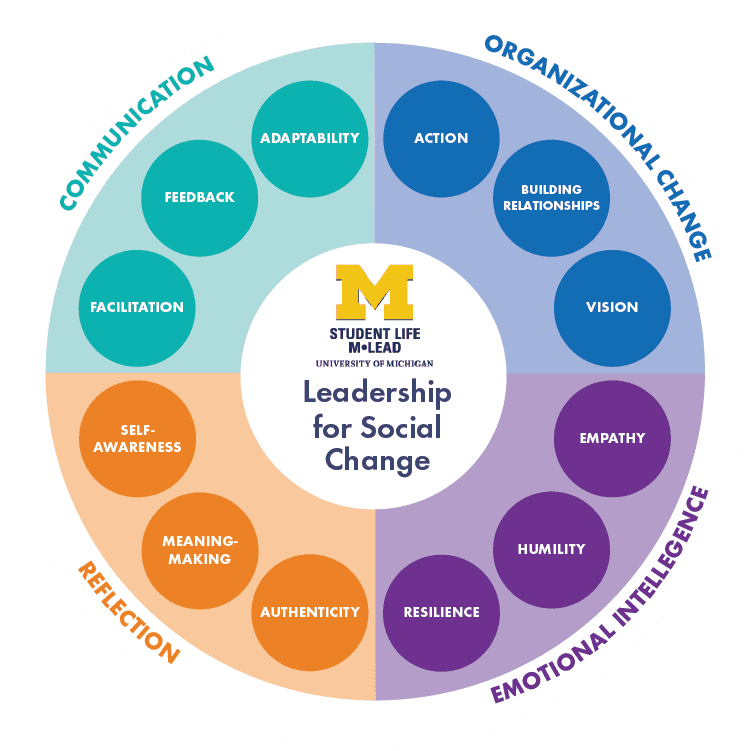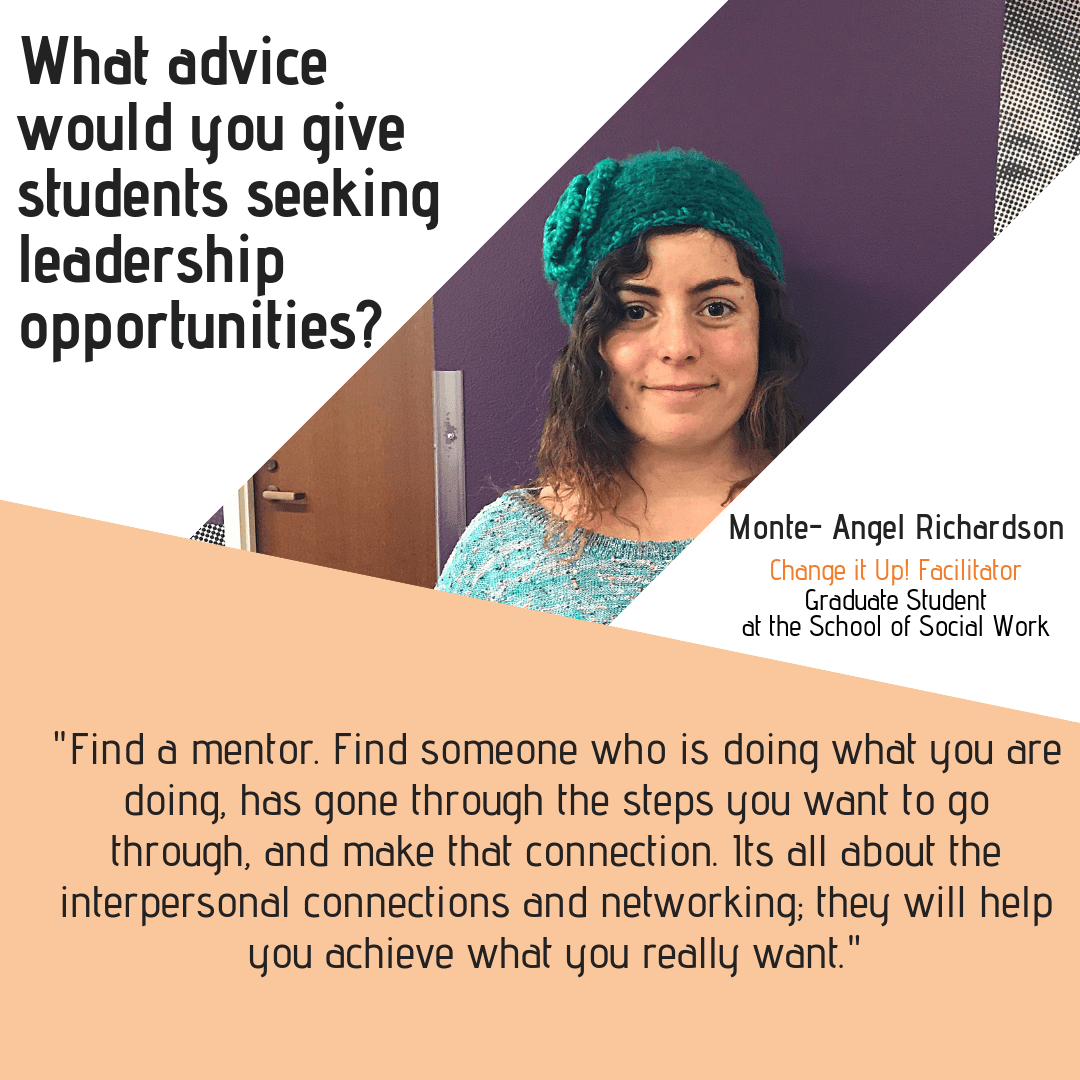 Watch our MLEAD Academy video!
Our Opportunities
Student Life has a comprehensive offering of leadership opportunities, from one-hour workshops to week long retreats. Click on the tiles below to learn more or go to our opportunities page to find what is right for you.
"OrgLead is truly an unparalleled learning opportunity if you want to develop your organizational leadership skills in one semester."