Leadership Education for

SOCIAL CHANGE
with a collective impact approach
Sign up for our newsletter
Leadership in your inbox once a month only a click away!
Happenings
News, Events and Opportunities
Looking to be a mentor and build your leadership capacities? Applications for MLEAD Academy Leadership are now open! Leaders for MLEAD Academy will be able to move back into University Housing early as well as receive free meals and compensation in the form of Blue Bucks. For more information and to apply click here.
Join the LSA Opportunity Hub Student Advisory Team (SAT) and help shape the Hub's programs, services, and marketing while developing your own professional skills. SAT is a group of 50 to 100 LSA undergrads who meet at least once a semester to provide feedback to Hub staff that will eventually impact the rest of the college's 18,000-plus students, so the role is an important one. Learn more.
Competencies
M-LEAD has identified a CORE set of leadership competencies that we believe are important for students to develop in order to enhance their abilities to lead change. The competencies are focused in the four main areas of communication, organizational development, reflection and emotional intelligence. Click here to learn more.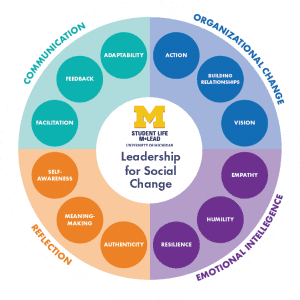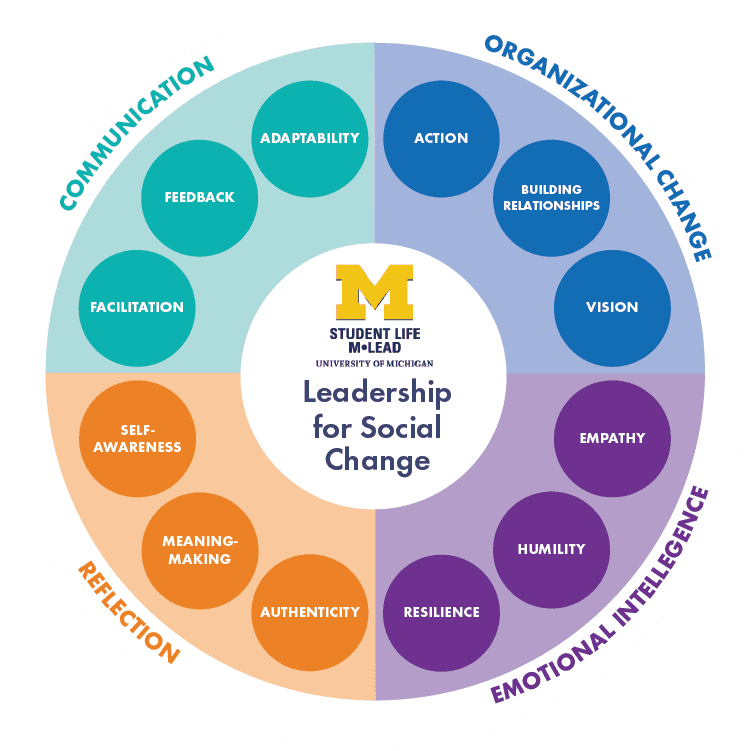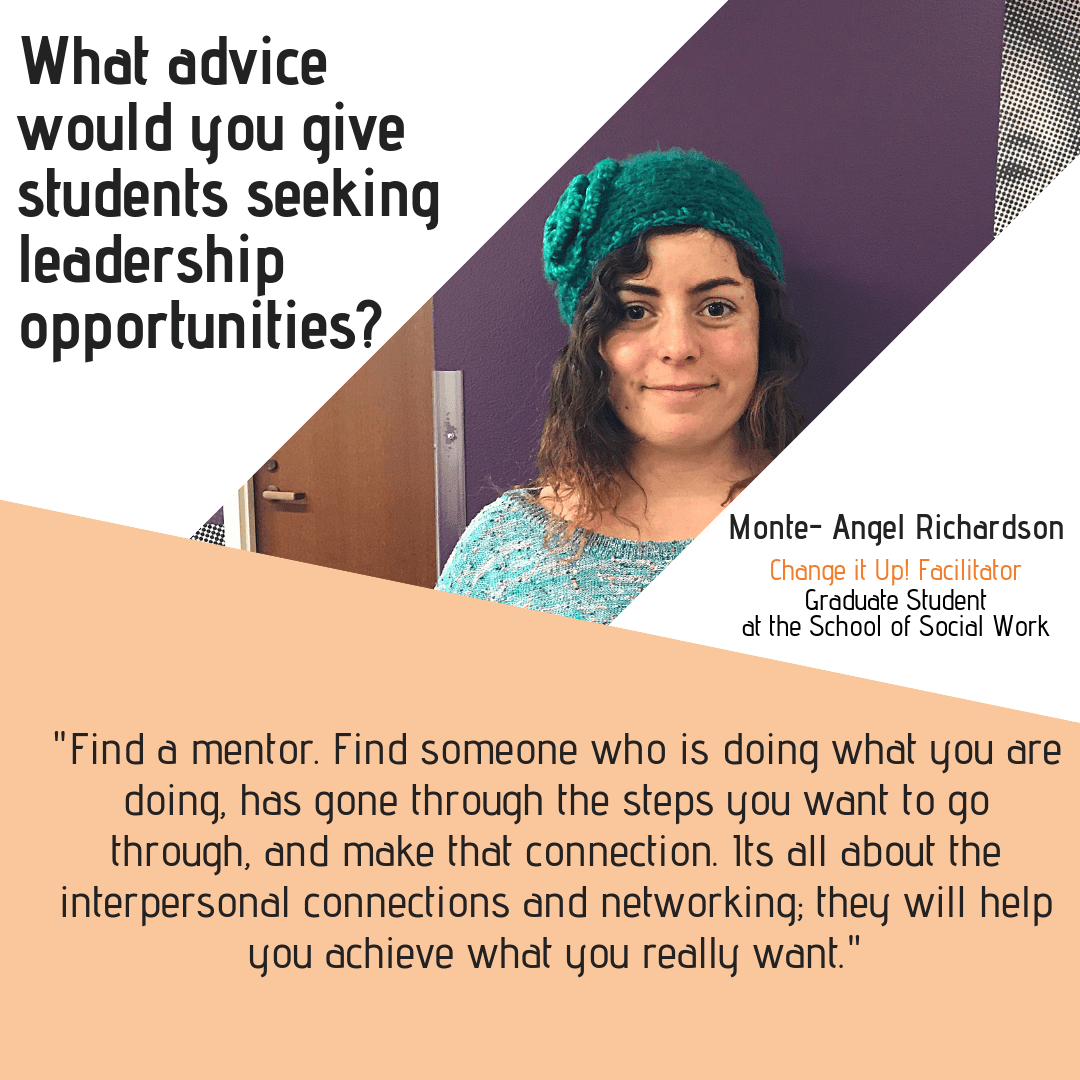 Watch our MLEAD Academy video!
Our Opportunities
Student Life has a comprehensive offering of leadership opportunities, from one-hour workshops to week long retreats. Click on the tiles below to learn more or go to our opportunities page to find what is right for you.
"OrgLead is truly an unparalleled learning opportunity if you want to develop your organizational leadership skills in one semester."
Shibing Zhou '18