Episode 03 Part 1: Heart-Centered Leadership – How will you find your life's passion and purpose 
Jan 28, 2022
Ram Mahalingam talks with Rebecca Irby who shares her background on how she discovered her life's passion and purpose and then used her North Star to found and lead an international NGO that received Special Consultative Status with the United Nations. She offers guidance on how to help you find your North Star and learn how to use that as your guide throughout the rest of your time in school and, most importantly, moving forward in an integrated, fulfilled way. Subtle shifts in our mindset can lead to significant transformation. We hope you walk away from these episodes and the supporting materials with a greater sense of yourself, the world, and how to navigate it. (39 min)
Episode Competencies
 Adaptability, Action, Empathy, Vision, Authenticity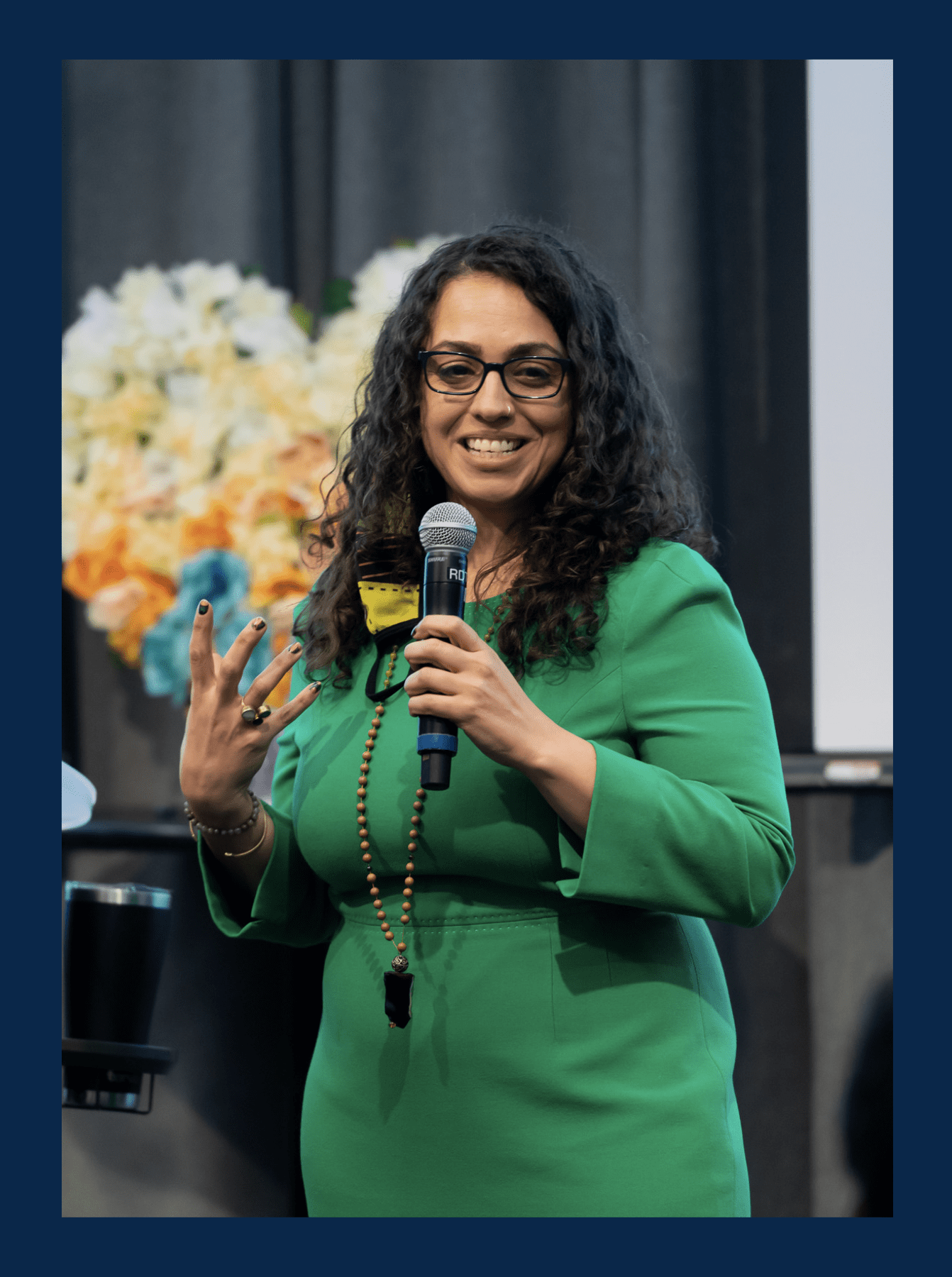 Rebecca Irby
Rebecca Irby is the Founding Partner and President of PEAC Institute, a nonprofit public charity that offers young people exciting ways to find and express themselves through in-depth encounters in completely new environments.
Over the last ten years, Rebecca has served as an education and technology consultant on diversity and cultural awareness initiatives with the NJ Department of Education, Rutgers University, the National Liberty Museum, Nagoya University, to name a few.
She currently serves as the director of New Detroit to advance their mission by building a data-driven, market-based portfolio of fee-based services and programs focusing on racial understanding and racial equity, with an emphasis on empathy building.
Ram Mahalingam, Ph.D.
Director of the Barger Leadership Institute
Ram received his Ph.D. in Developmental Psychology from the University of Pittsburgh. He was originally trained as a civil engineer and held more than 12 different jobs (math tutor, film scriptwriter, children's theater activist, poet, writer, lecturer, night watchman, dishwasher, cook, book stacker, and preschool teacher) including being a structural engineer for 8 years before becoming a psychologist. 
He is currently the director of the Barger Leadership Institute and a Professor of Psychology at the University of Michigan. His research is centered around intersectionality — the way that different identities we embody intersect, shape how we make sense of our lives. He pursues three lines of research: (a) Dignity and Invisibility in the workplace with a specific focus on janitors in India, US, and South Korea; (b) Mindfulness, social justice, and leadership with a specific focus on interconnectedness; (c) Relationship between cell phones and self. He is also the Director of the Mindful Connections Lab (https://sites.lsa.umich.edu/rams-lab/).