Episode 01: Where does your leadership journey begin?
Jan 14, 2021
The Sanger Leadership Center will introduce a 5-step framework to achieve your goals that will lead you to further growth and development as a leader. Leadership is a skill anyone can learn and every single day, a person has an infinite number of opportunities to learn, practice, and reflect on your current and desired leadership skills. One cannot achieve a sound mind and body without dedicating to grow and develop as an individual. (17 min) 
Episode Transcript is available here.
Episode Resources
To develop as a leader, you need to intentionally guide yourself on a leadership learning journey where you experiment with new behaviors on a daily basis. Our 5-step framework below explains how you can embark on and accelerate your own leadership development: the Sanger Leadership Journey.
Sanger Leadership Journey Website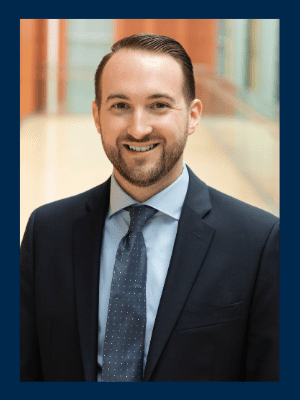 Jeff Domagala
Interim Managing Director at the Sanger Leadership Center
Jeff Domagala is the interim managing director at the Sanger Leadership Center at the Stephen M. Ross School of Business. As interim managing director, he is responsible for the strategic oversight of transformative experiences, relationships with stakeholders, and the operations of the center.
Prior to his directorship, he served as an associate director of the Sanger Leadership Center managing a portfolio of programs and developed an internal team engagement strategy. Early in his career, Jeff served as the coordinator for leadership initiatives at Pace University in New York where he directed the operations of four multidimensional leadership programs and two leadership conferences. He also designed and taught a course on leadership development and social change.
At his core, he is an educator who cares deeply about transforming the lives of others. He taught a course titled "Becoming a Self-Aware Leader" for Michigan's Wolverine Pathways program and is currently working towards his leadership coaching certification. He sits on the Alumni Board for Saginaw Valley State University, where he received his undergraduate degree. Jeff has previously served in volunteer capacities with LeaderShape and the Student Leadership Knowledge Community through NASPA. Jeff holds a master's degree in College Student Affairs Leadership from Grand Valley State University. 
Kiali Curtis
Special Projects Coordinator at the Sanger Leadership Center
Kiali is a Special Projects Coordinator at the Sanger Leadership Center at Michigan Ross. She provides logistical and marketing and communication support that enhances or advances the development of leadership programs at Ross and the broader U-M community. Prior to coming to Sanger, Kiali served as a Global Education Advisor for Global Initiatives at U-M Ross. Kiali holds a Bachelor of Arts in International Relations and Spanish Language and Literature. She is a travel enthusiast and loves learning foreign languages and spending time with her kitten, Mellie.